MERCIA means Mijn Eenvoudige Relais Computer In Aanbouw, or My Simple Relay Computer Under Construction. It is a Dutch acronym for a project that started in June 2014 and aims to make a working and transportable relay computer. MERCIA is special, because it is entirely build out of relays and passive components (diodes, dipswitches, resistors and capacitors). No chip-based memory is used, the memory only consists out of diodes and capacitors or dip-switches. MERCIA will be implemented on nine panels. Each pair of panels - except the ROM panel - can be closed like a book and transported safely.

| | |
| --- | --- |
| MERCIA will be used to educate children and students about the working of a computer. MERCIA has design features that support this goal. First, a relay is chosen as primary switching element, because it is the most basic element. Everybody can understand its working principle. Secondly, attractive colors for different signals and components are used: blue is used for control signals, red is data, yellow resembles addresses and white I/O signals. Finally every panel contains a display in the top left corner that shows information about the working of the panel. On this site you'll find the technical description of the computer. A progress update on the project and build log can be found on facebook. | |
| | | | |
| --- | --- | --- | --- |
| ALU Panel | Register panel | ROM panel | RAM panel |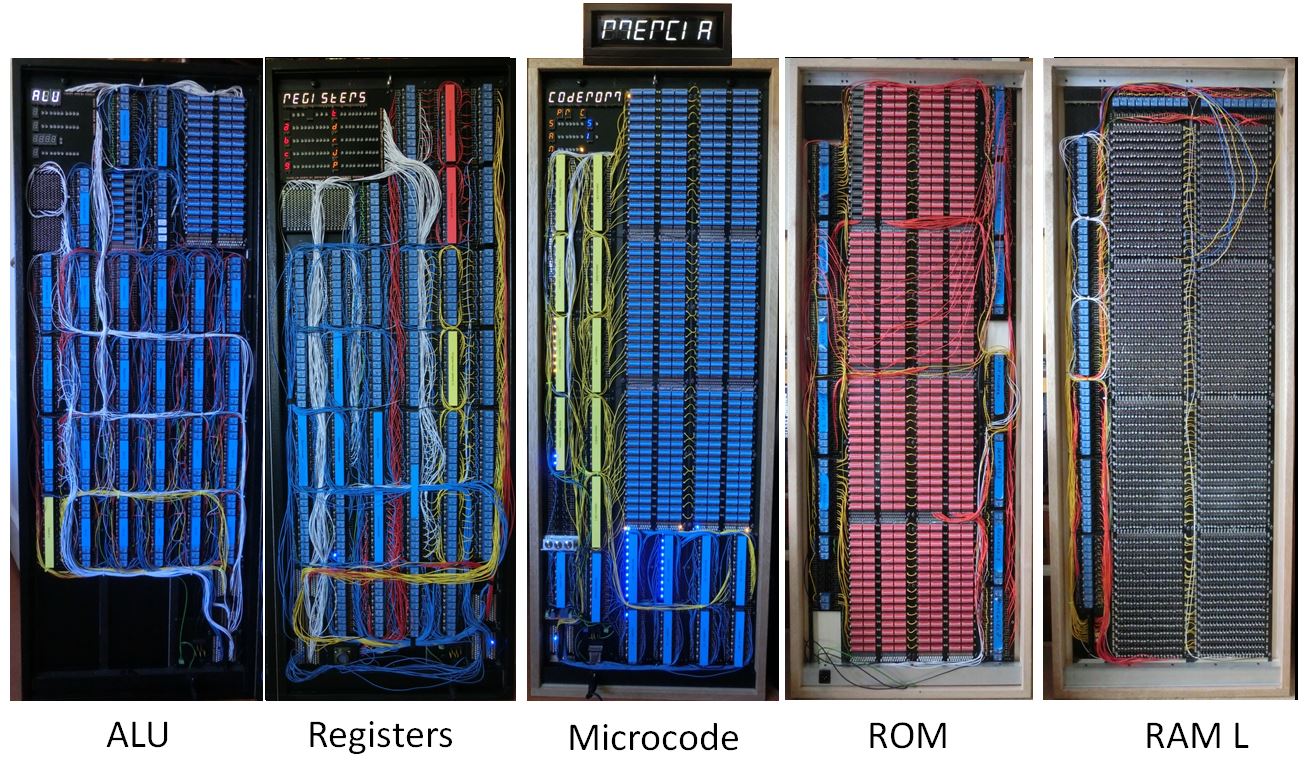 ---
 Homebuilt CPUs WebRing 
JavaScript by

This email address is being protected from spambots. You need JavaScript enabled to view it.
Join the ring?
To join the Homebuilt CPUs ring, drop me This email address is being protected from spambots. You need JavaScript enabled to view it., mentioning your page's URL. I'll then add it to the list. You will need to copy this code fragment into your page.
Note: The ring is chartered for projects that include a home-built CPU. It can emulate a commercial part, that′s OK. But actually using that commercial CPU doesn′t rate. Likewise, the project must have been at least partially built: pure paper designs don′t rate either. It can be built using any technology you like, from relays to FPGAs.